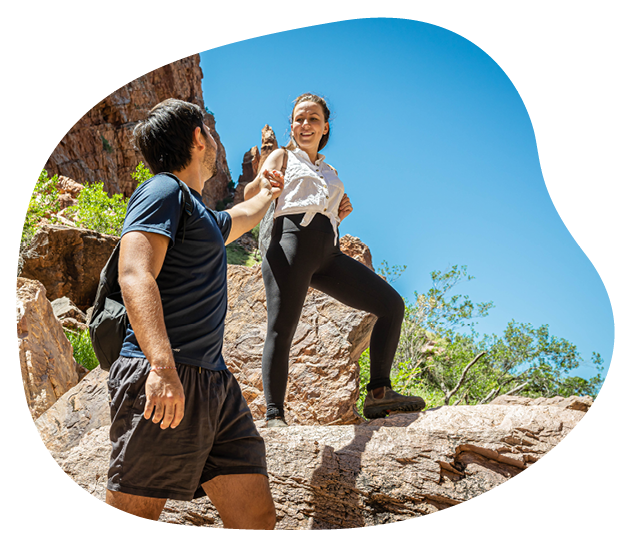 31.6%of the Darwin population was born overseas
Make it to the Top
There are so many ways to make it to the Top by working in the Northern Territory.
Our economy is growing fast and Territorian employers are offering top working conditions to attract skilled workers to move up and join in.
Our wages are strong, our business hours are flexible and we balance work with play as a way of life.
Diverse roles and plentiful job opportunities mean that you can choose a role in the Territory that fits you perfectly.
Most workers experience an accelerated career pathway in the Territory meaning you can grow, learn and get to the top much quicker.
We welcome the bold and the innovative.
We invite you, to Move to the Top #movetotheTerritory
Read our newsletter or subscribe for more information.
Apply for a job
The Territory is looking for people who want space to move, room to grow, find work, life, balance and a place for advancing a career and having a family at the same time.
There are jobs in a range of fields with positions in the following sectors in the highest demand: automotive, hospitality, education, aged care and disability services, health, construction and manufacturing as well as veterinarian.
Follow the links to search for jobs in the Territory.
Working holiday jobs
If you're interested in visiting the Territory for short-term seasonal jobs, or you're a working holiday maker looking for a way to earn while adventuring, for a great work life balance, there are a range of jobs available in multiple sectors of the Territory.
Our hospitality and tourism sector especially is always offering casual job opportunities, which allow you to experience the region, meet new friends and work at the same time.