WorkerConnect - the place to find work in the NT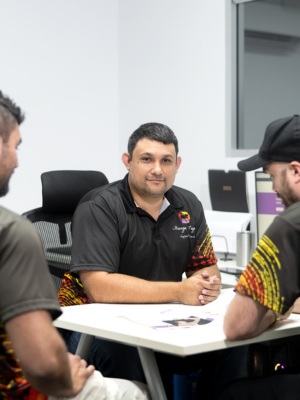 Elevate your job hunt in the Northern Territory with WorkerConnect's AirCV!
In the ever-evolving landscape of job seeking, the Northern Territory's WorkerConnect platform - a website that collects job listings from across the Northern Territory into one convenient place - is a game-changer.
Thanks to one of its most remarkable features, the AirCV, using WorkerConnect doesn't just tell your professional story; it brings it to life.
A job application that goes beyond the boundaries of a paper resume - the AirCV redefines the job-hunting experience by allowing you to showcase your skills, experiences, and aspirations in an interactive online profile.
There are many benefits to using the AirCV on the WorkerConnect platform. You can rise above the competition through the complete view of your capabilities, presenting you as a multidimensional candidate - showing your many achievements and your potential to grow. This creative dimension establishes a stronger rapport with potential employers, giving them a glimpse of the real you.
Registered employers can then search the AirCV portal to find job seekers who match the skills and experience for the roles they are filling. It's like job searching - but in reverse!
Ready to take action? Seize the opportunity now! Head over to the Northern Territory Government WorkerConnect platform at Jobs in the Australia's Northern Territory. Join the talent community, upload your AirCV, and open doors to a world of career possibilities.
Embrace innovation, showcase your potential, and unlock a future of opportunities. Visit the WorkerConnect platform today and begin your professional journey to the top!