Introducing the WorkerConnect Platform: Your One-Stop Job seeking Solution!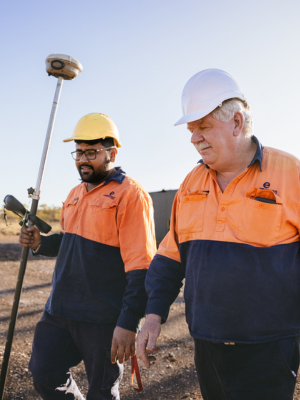 The WorkerConnect Platform is designed to make your job search easier and more efficient than ever before.
WorkerConnect is a cutting-edge website that collects job listings from all across the Northern Territory. Whether you're seeking employment in Darwin, Alice Springs, or any other region, this platform pools all available jobs into one convenient place, saving you valuable time and effort.
One of the standout features of WorkerConnect is the ability to set up personalised job alerts. Simply specify your preferences, such as job type, location, and industry, and receive notifications directly to your inbox whenever a matching opportunity arises. Stay ahead of the competition and never miss out on a job again!
By joining the talent community on WorkerConnect, you open doors to exciting possibilities. Employers actively utilise this feature to discover talented individuals like yourself. Increase your chances of being found by top-notch employers who are eager to connect with motivated candidates.
Visit the Northern Territory Government WorkerConnect Platform today at https://jobs.theterritory.com.au/, join the talent community and get found by an NT employer.