Congratulations to Rifat Mahmud, our 2023 Study NT International Alumni of the Year!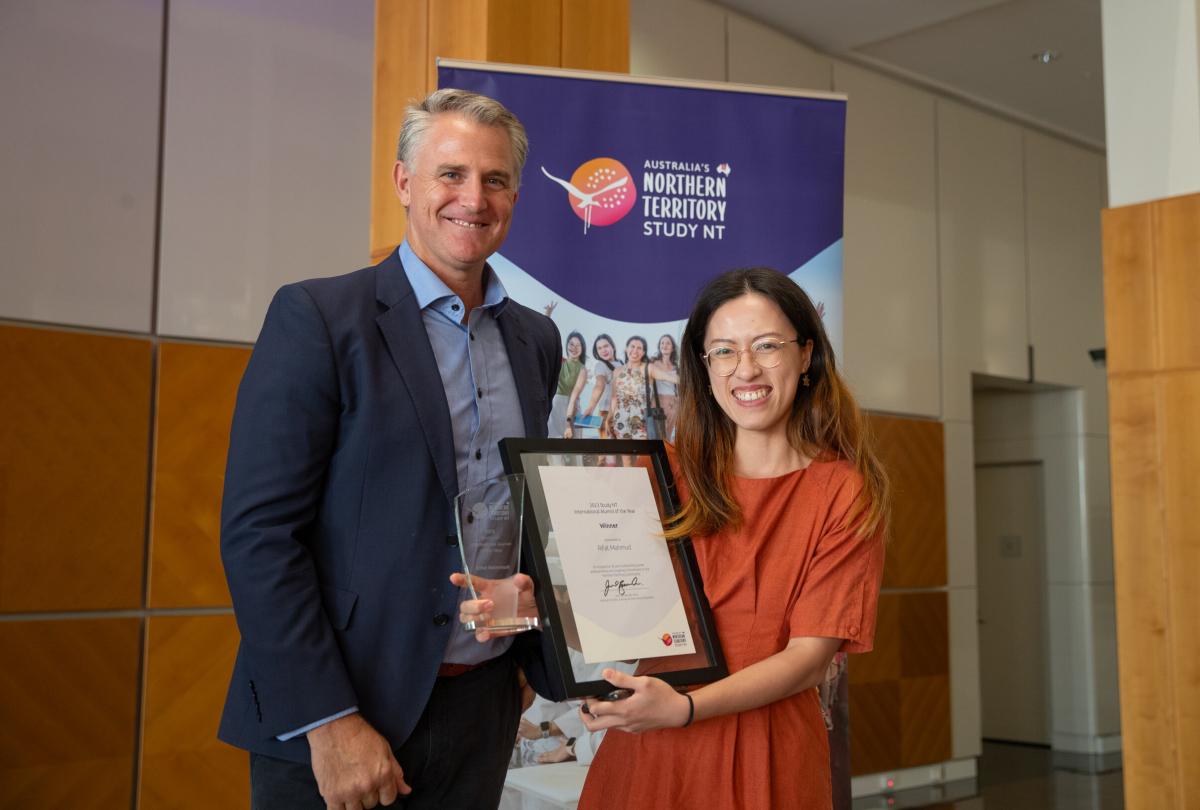 The inaugural Study NT International Alumni of the Year award was awarded to Rifat Mahmud at the 2023 International Student Awards held at Parliament House on 17 November 2023.

Rifat has had an impressive journey as a student and now an alumni in the Northern Territory. Rifat moved to Australia from Bangladesh to study Bachelor of Information Technology and graduated in 2021 from Charles Darwin University.

After graduating, Rifat started his career as an IT Support Officer with NT Legal Aid Commission, while also building his leadership skills to become a Board Director and Regional Lead at Gov Hack Australia. He now holds multiple leadership roles, including an Executive Director and Board Member at Young Professional Rotaract NT, where he helps to uplift emerging young leaders.

Rifat's entrepreneurial streak led him to start his own company, True Blue IT Services, which he uses to mentor and support international students navigate the field of information technology.
Rifat is an inspiration to all international students in the Northern Territory. He is a shining example of what can be achieved with hard work, dedication, and a commitment to making a difference.
Congratulations, Rifat.