Barista Training for International Students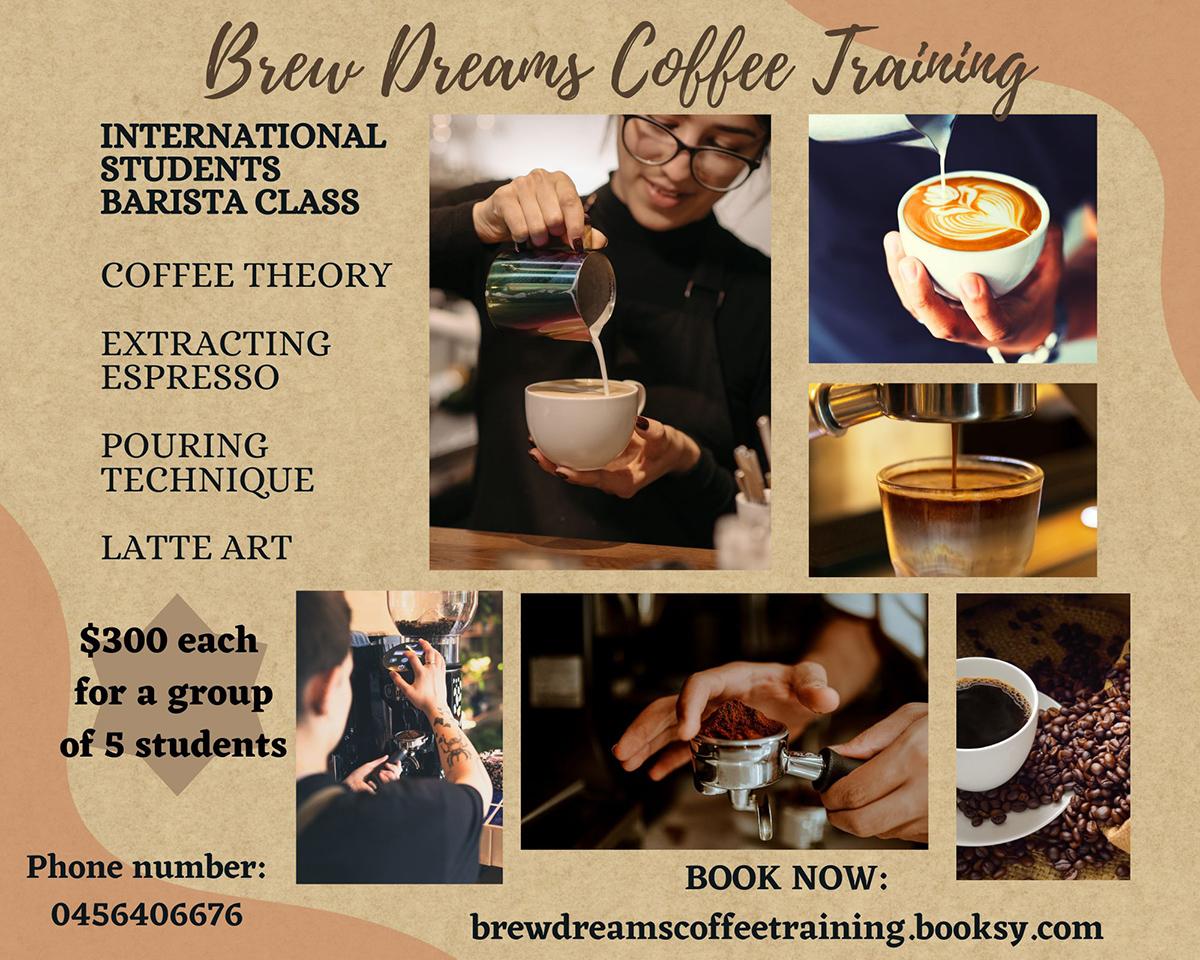 Interested in learning a new skill? International students are invited to join Brew Dreams Coffee Training for a two hour barista class. Students will learn the theory behind coffee, how to extract espresso, pouring techniques and latte art!
We all know how many people love their morning coffee, so quality baristas are highly sought after. This means that learning foundational barista skills can open up multiple employment opportunities for you within the hospitality industry, and as you gain experience you will develop a life-long, transferrable skill.
Classes cost $300 each for a group of 5 students, so if you and your friends would like to learn barista skills together, this is your chance! Students are also encouraged to book individually.
Book now at brewdreamscoffeetraining.booksy.com or call 0456 406 676 for more information.