A great career in engineering goes with the Territory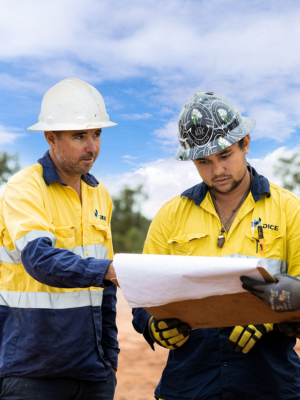 Calling all engineering enthusiasts, town planners, and project managers - your next career move could lead you to the breathtaking landscapes and thriving opportunities of the Northern Territory (NT). This is your chance to become a part of a dynamic region where engineering sectors are booming, and your skills are in high demand.
The NT Government is driving growth and development across the Territory, translating into many exciting projects. From landmark infrastructure initiatives to innovative urban planning endeavours, the NT is a hub of action, and you can be at the heart of it all.
Embrace more than just a job - embrace a lifestyle. Living in the regional remote areas of the NT offers a unique blend of career advancement and unparalleled living experiences. Immerse yourself in the local cultures, relish in the striking landscapes, and become part of tight-knit communities that define the Territory's charm.
At the Department of Infrastructure, Planning and Logistics, there are a wide range of opportunities across all regions of the NT with a job - and a lifestyle - to suit just about anybody.
You can contribute to driving sustainable, economic and social advancement in the NT - working on projects like the largest ship lift in northern Australia, Aboriginal housing in remote communities or the greening of the CBD - all while opening the door to your next big opportunity.
To delve deeper into the NT's land, transport, planning, and infrastructure investment initiatives, explore the Build Your Career website.
Shape the future of the NT while advancing your career. Sign up at Jobs in the Australia's Northern Territory and Northern Territory Government jobs to kickstart your adventure. Your dream job and an enriching lifestyle await you in the NT - you can build your career by building the Territory.