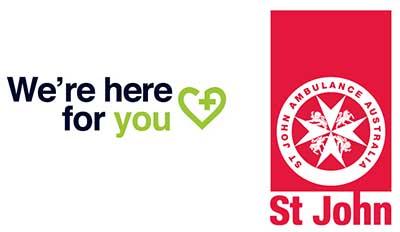 The national peak body for ambulance workers is the Council for Ambulance Authorities.
In the Northern Territory, the major ambulance employer is St John NT and there are many job opportunities in this sector.
If you are looking to work in a diverse, fast-paced and constantly changing environment, St John NT is a great opportunity to be a part of a trusted and respected organisation within the Territory community. Being a part of St John NT team you are able to assist the organisation in providing a vital service and help make a positive difference to the lives of others.
Career pathways
Take up the challenge of expanding your scope of practice by working in the Northern Territory as a graduate or qualified paramedic.
Demonstrate your compassion and empathy skills and create meaningful relationships as a patient transport officer.
Do you have what it takes to be there for Territorians in their time of crisis as a triple zero (000) emergency medical dispatcher?
Discover the Territory when you travel around teaching vital skills as a first aid trainer.
Ensure the safety of Territory individuals and businesses, travelling around the NT as a sales and restockist team member.
Contribute to the first aid education of the next generation, heading to schools across the Territory as a community educator.
Be one of the essential cogs keeping the organisation turning as part of our corporate services team.
Keep Territorians safe on our roads as an ambulance and vehicle mechanic in our mechanical workshop.
St John NT employees are provided with competitive salary and benefits, salary packaging, health and wellbeing, ongoing training and staff recognition.
To view St John career opportunities, go to the St John NT website.
Video
St John NT paramedic recruitment