Studying in Northern Territory schools
Northern Territory (NT) schools start with transition class then move to years 1 through to 12. International students often commence in senior secondary for years 10, 11 and 12. There are two types of schools in Australia - independent (sometimes called private schools) and government schools.
Studying in NT schools and colleges offers you:
entry pathway into Charles Darwin University and other Australian universities
English language instruction
many subjects to choose from including mathematics, physics, chemistry, English, artistic studies and vocational education and training (VET) courses
specialist modern facilities including libraries, laboratories, gymnasiums, music and drama studios and sporting fields
academic and wellbeing support for students from qualified teachers and support staff.
Students receive an excellent education in a supportive, safe and caring environment.
The Northern Territory Certificate of Education and Training (NTCET) is awarded at the end of year 12 to students who successfully meet it's requirements. With the right combination of subjects, students may then qualify for an Australian Tertiary Entrance Rank (ATAR). An ATAR is recognised by universities internationally and at all universities in Australia.
The following education providers deliver a school education in Australia's Northern Territory. 
Northern Territory Government schools 
The NT Department of Education is registered with the Commonwealth Register of Institutions and Courses for Overseas Students (CRICOS) and can offer places to international students at any government school.
These NT Government schools in Darwin have intensive English language units:
The NT Department of Education has an international education unit which coordinates services for international students studying in government schools. This includes:
recruiting and placing international students (including dependents of people who hold temporary resident visas) in government schools
managing the homestay program for international secondary students.
To find out how to enrol at a government school, go to the Northern Territory Government website.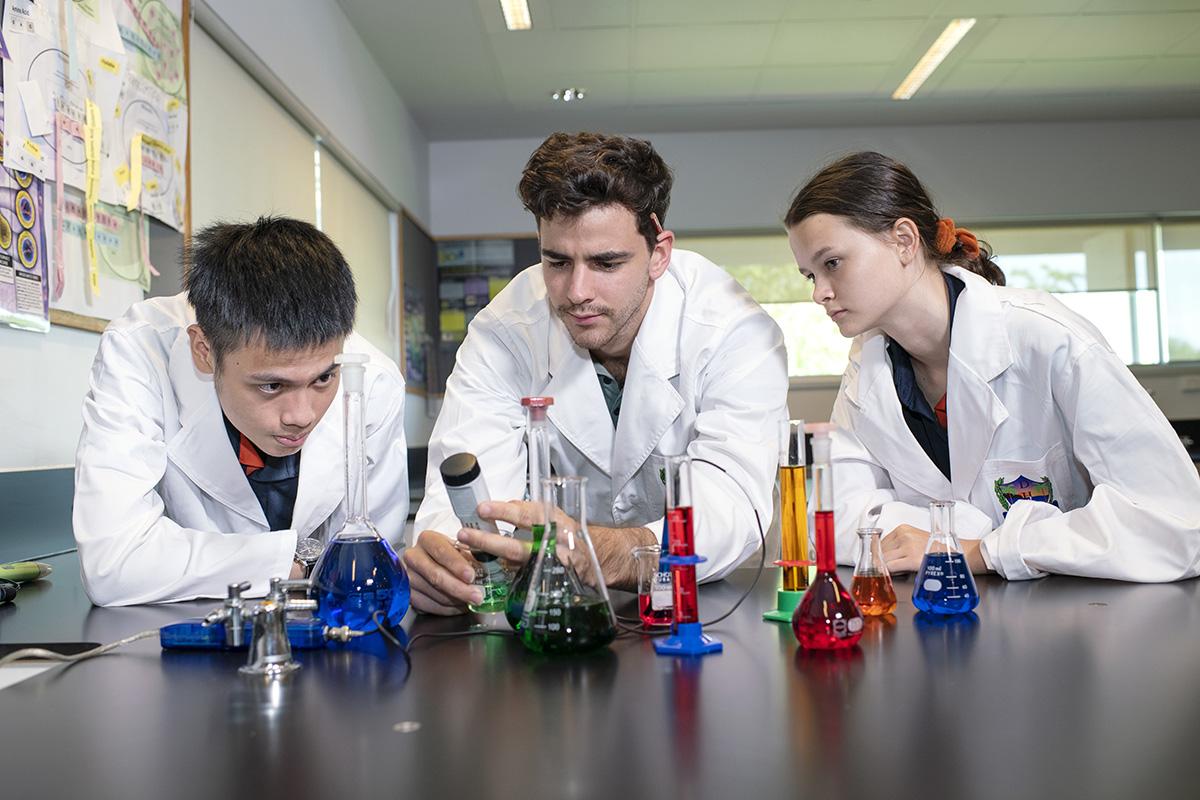 Private schools
Other non-government schools and colleges (known in other countries as private or independent schools) registered for international students are:
Haileybury Rendall School

Haileybury Rendall School is the newest addition to the Haileybury family. Haileybury was founded in 1892 and is one of the leading schools in Australia, with four campuses in Victoria and one in China. 

Haileybury Rendall School has adapted the best of Haileybury's academic, social justice and international programs to the education environment of the NT. We pride ourselves in drawing on Haileybury's past successes as we establish our own vision for the future. 

Our strong ties provide many opportunities for the community to join a broad range of activities. 

Developing and maintaining a strong academic culture at Haileybury Rendall School is a top priority. NAPLAN and Victorian Certificate of Education (VCE) results consistently rate Haileybury as one of Australia's leading independent schools. Our academic focus utilises the highly successful explicit model of teaching in the primary years and the VCE in the senior years. 

Haileybury Rendall School's program is also enhanced by a strong commitment to develop in our students the life skills that are essential for living and working successfully as adults. We expect all our students to leave school excited by and prepared for the challenges that lie ahead. 

Contact information

6057 Berrimah Road
Berrimah NT 0828
Australia
Phone: +61 8 8922 1611
haileyburyrendall@hrs.edu.au
www.haileyburyrendall.com.au

Our Lady of the Sacred Heart Catholic College

Our Lady of the Sacred Heart Catholic College, Alice Springs, caters for students from transition to year 12 with students located across three campuses: yransition to year 4 at Bath Street, year 5 to year 8 at Traeger Avenue, and year 9 to year 12 at Sadadeen Road.

The college is a systemic Catholic school responsible to the NT Catholic Education Office, in the tradition of the Marist Brothers, under the auspices of the Catholic Diocese of Darwin. It is a member of Marist Schools Australia.

Contact information

Sadadeen Campus
95 Sadadeen Road
Alice Springs NT 0870
Australia
Phone: +61 8 8950 6400
admin.olshalice@nt.catholic.edu.au
www.olshalice.catholic.edu.au

St John's Catholic College

Established in 1960, St John's Catholic College is a safe, connected, learning community for local, boarding and international students. We strive for excellence and ensure the holistic development of each student through a balanced approach to faith, academic, sporting and cultural activities.

The College, located across two campuses connected by a walkway  over the Darwin Botanical Gardens, provides a quality Catholic education for students in Years 7 to 12.

Offering a small school environment with a focus on the wellbeing and learning of all, the St John's culture is one of welcome, where everyone is valued and everyone belongs.

We are a community that aspires for our students to flourish, by leading, living, loving and learning with a strong sense of heart spirituality. We have an aspiration that our graduates have the opportunity to pursue their dreams, make positive contributions to the local and global community, and make good moral decisions that promote a better world.

The Northern Territory Certificate of Education and Training, which is derived from the SACE, is a modern, internationally-recognised secondary school qualification designed to equip students with the skills, knowledge, and personal capabilities to successfully participate in our fast-paced global society. In addition to subject specific content and skills, the NTCET is designed to develop personal capabilities within learners: literacy, numeracy, information and communication technology, critical and creative thinking, personal and social, ethical understanding and intercultural understanding.

St John's Catholic College offers an Intensive English Unit (IEU) for International and New Arrival students. The IEU caters for learners in the Beginning, Emerging and Developing phases of English language acquisition, and supports students in the Consolidating phase as they transition into  mainstream  classes. The  IEU  supports students in acquiring proficiency in the productive and receptive modes of reading, writing, listening and speaking. Students study in the IEU from one term up to four semesters depending on proficiency levels and visa conditions. The IEU is staffed by experienced teachers who hold further qualifications in TEFL and/or EALD pedagogies.  

Accepting both Day and Boarding enrolments, the College accommodates for 32 boys and 48 girls, providing a welcoming, supportive and caring environment where the safety and wellbeing of our students is paramount. In addition, to providing a home away from home, our boarding program supports students with academic, pastoral, recreation, health and wellbeing programs

At St John's Catholic College, we stand strong, together.

Contact information 

10-54 Salonika Street
The Gardens NT 0820
Australia
Phone: +61 8 8982 2222
Fax: +61 8 8982 2204
admin.stjohns@nt.catholic.edu.au
www.stjohnsnt.catholic.edu.au