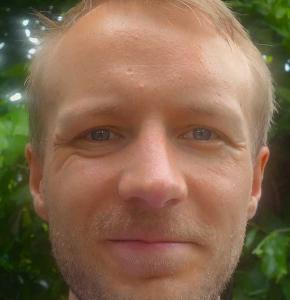 About Jani
My name is Jani and I come from the snowy country of Finland. I am studying an Associate Degree in Information and Communication Technology in Darwin. Ever since I was very young I belonged to many sports clubs and did many outdoor sports during my free time. During my undergraduate degree my interests developed towards travelling and I grew interested in different cultures.
I graduated from Haaga-Helia University of Applied Sciences, Helsinki with a Bachelor Degree in Business Management in 2014. Afterwards I pursued further study in Macquarie University, Sydney and graduated with a Master's of International Business Degree in 2017. During my studies in Sydney, I became increasingly involved in the local community and became a coach facilitator for Football United, an organisation that empowers youth through sports. Soon after I also became a student consultant at 180 Degrees Consulting, a student driven consultancy that provides very high quality and extremely affordable consulting services to non-profit and social enterprises around the world. Furthermore, I have completed a multi-award winning Global Leadership Program, an extracurricular program offered by Macquarie University. This program helped me develop crucial skills, of which I have had the pleasure to use in community engagement.
In February 2019 I arrived in Darwin to pursue further studies in Information and Communication Technology. I had visited Darwin previously in 2018 for a holiday and during that visit I felt immediately at home because of the outdoor lifestyle and the multiculturalism here. Furthermore, I see Darwin as a place of many opportunities and good quality of life. This is why I chose to come study in Darwin.