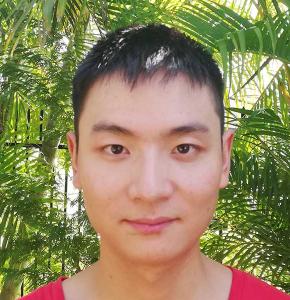 About Yifei (Ricky)
Hello, my name Yifei or you can call me Ricky. I come from Yaan in western China where giant panda's hometown is. Before I came to Charles Darwin University, I studied Chinese cookery in China, so I can cook lots of amazing traditional Chinese food. I travelled nearly half of Australia from Queensland to Tasmania, as a backpacker from 2016 to 2018, working for lots of different kinds of restaurants and saw plenty of special menus, culinary skills and food culture.
Now I am studying commercial cookery and a diploma of hospitality management at the Charles Darwin University Palmerston Campus. It was very hard for me to choose where to study before I came to Charles Darwin University. Finally, I decided to come here. Darwin is a vibrant, multicultural city, different to other cities in Australia. I love nature, it is a wonderful place for me to study and live in. Meanwhile Charles Darwin University has more than a thousand international students from 55 countries, making it one of the most diverse universities in Australia. It has been good to improve my English, make friends, share my travel experience and study with people from diverse backgrounds.
In general, I hope I can get the best western culinary knowledge from Charles Darwin University and learn how to cook the best wester food for my customers.
I hope every student can realise their dreams and enjoy their lives and study with Charles Darwin University. Thank you very much for giving me this scholarship, I am really appreciative.