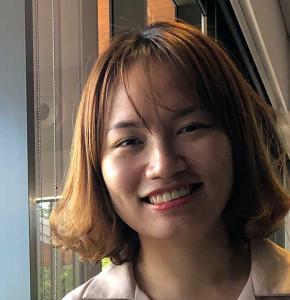 About Fei
My name is Fei from Fujian, China. I am currently studying a Master of Professional Accounting at Charles Darwin University, and I am grateful to be awarded the Study in Australia's Northern Territory Scholarship.
I attended a joint education program between China and the United States of America and majored in both international business and accounting. In 2018, I was afforded two certificates upon completion of my courses with an honour of magna cum laude. Also, I take an active participation in community engagement. When I was studying in the United States of America, I worked as an academic tutor in the academic centre and resident assistant for the housing department.
After I finished my bachelor, I took a small break from studying and applied for a working holiday visa and got the opportunity explore Darwin. After this experience I wanted to pursue further studies in Darwin and the Master of Professional Accounting is perfect for me. If focuses on both professional practice and theory, and offers students opportunities to engage in business work.
Darwin is a lovely, young city, full of opportunities and the Northern Territory welcomes people from different cultures. As an international student, I feel safe and comfortable to live here. I am very excited about the study in the next two years. In the future, I hope I could know this city better and join its economic development.