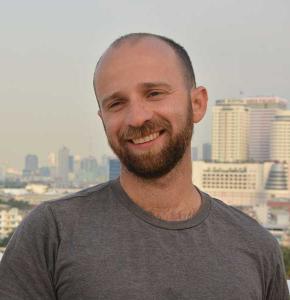 About Alex
Hi, I am Alex. I was born in Kyiv, Ukraine, and when I was four years old, we moved to Israel. I studied for a bachelor's degree in political science and a master's degree in applied organisational sociology at the University of Haifa, Israel. I enjoy engaging in social activities, including being a teaching assistant, research assistant, member of the debate club, tutor for a child with learning difficulties, coordinator of volunteers at non-government organisations, and student union representative.
While studying for a Diploma in Community Services in Sydney, I have started working in various roles in the disability industry. As a disability support worker, disability support coordinator and community ambassador. Providing support to people with disabilities is rewarding and challenging simultaneously. Social work studies at Charles Darwin University is an essential milestone for my future career, and it would allow me to express my values at work. I will have more tools and practical experience to engage with various communities.
I chose to study in Darwin because of its deep connection with the Aboriginal people. Since I came to Australia, I was always interested in learning and interacting with the Aboriginal people. Now, I can fulfil my wish to engage with the Australian Aboriginal culture.
Another aspect of choosing to study in Darwin is its vast culture. The Tiwi Islands are well known for their Aboriginal galleries and ancient stories. Some of the most famous ancient civilisations of the Larrakia people and their ceramics, paintings and carvings. I am grateful to engage with one of the oldest civilisations on earth.