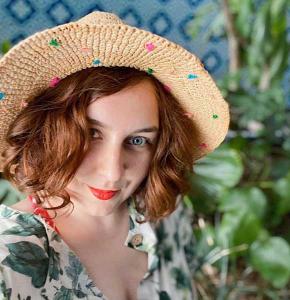 About Gizem
Hi everyone! My name is Gizem. I feel honoured to receive the Study in Australia's Northern Territory scholarship and to discover this great territory soon.
After graduating from my engineering studies, I came to Australia to work and learn more about its culture. I have a great passion to travel and discover the world and have been traveling, working, studying abroad all my life as a self-sufficient person. I have worked in Sydney for 2 years for an industry leading Australian company and decided to learn more about international business and marketing while I am still in Australia. Therefore, I enrolled in an Advanced Diploma of Marketing and am getting ready to come and discover Darwin to continue my second-year studies.
I have heard lots about Darwin and its multicultural environment from my colleagues and wanted to discover it when I was living in Sydney. Just before the pandemic started, I had a chance to travel to the east coast of Australia but sadly had to cancel all my plans for the Northern Territory due to COVID. After a long wait, I am finally able to come to Darwin and discover the amazing culture the Northern Territory has to offer. This scholarship will be a big support for me when I am settling down in a new city and I will be able to focus on my study goals with this great encouragement from Study NT.