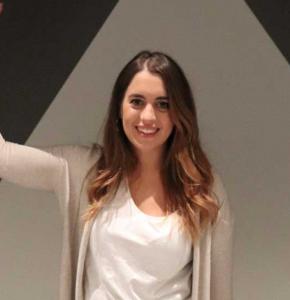 About Emilia
Hi I'm Emilia from Argentina. I came to Australia in 2017 on a working holiday visa after finishing my bachelor's degree in graphic design. I wanted to travel and explore the world and Australia seemed like the perfect place to start my journey.
In 2020 I enrolled in a marketing and communications course in Melbourne because it is a field that I have always found very interesting, and it perfectly complements my skills as a graphic designer. In March 2022, I moved to Darwin to complete the advanced diploma at International House Darwin (IH Darwin) after being awarded the Study NT scholarship.
I chose to study in the Northern Territory (NT) because it is a beautiful tropical place, with an incredible culture and adventures to discover, at the same time, living in the NT will help me grow in my career and expand my professional network in Australia.
Studying at IH Darwin has been a wonderful and fulfilling experience. The support I have received from the school during the COVID crisis these past 2 years has been remarkable and thanks to the help of the IH Darwin Darwin team, I was able to apply and obtain the Study NT scholarship.
I look forward to all the opportunities that the NT has to offer, and I know that with everything I'm learning at IH Darwin and their support, I will be able to achieve all my goals.