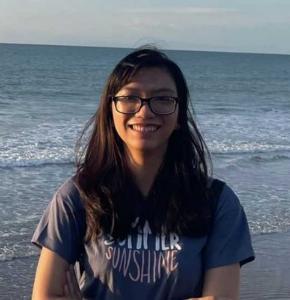 About Ngoc
Xin chào! My name is Ngoc from Ho Chi Minh City, Vietnam. I am currently pursuing a Bachelor of Business (Information System) at Canterbury Institute of Management.
Back in my country, I started my first job at a dynamic and multi-cultural company where I met and worked with many people from different backgrounds and cultures. It was here when I found the passion to reach out to the world to study and experience new cultures. I arrived in Sydney to study Accounting in 2017. During 3 years of study, I fell in love with the culture and people of this beautiful and peaceful country.
Even though living and studying in Sydney was a great life experience to me, I am looking for new opportunities and experiences in different parts of Australia and I chose Darwin as the destination for my next journey. Darwin is such a beautiful city with wonderful sea-views and tropical climate, which is quite similar to my country. Only a few weeks after arriving in Darwin, I was amazed at how well Aboriginal culture and people are being protected here, which contributes to the unique lifestyle of the Northern Territory, and I am so eager to get to know more about Aboriginal culture.
I strongly believe that I will fully cherish and enjoy my time of living and studying at Canterbury Institute of Management and in Darwin. I will spend more time engaging in nature, learning and experiencing the beauty of the Northern Territory, and lastly to study and achieve my dream.