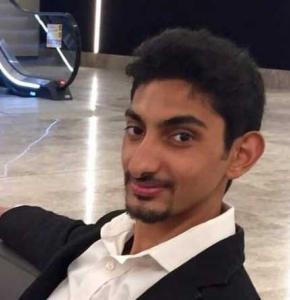 About Ali
My name is Ali. I arrived in Melbourne in 2015 to study Bachelors in Business Accounting. I completed my high school year 12 in Pakistan before adventuring to this beautiful country. I chose Australia because it is a country that welcomes international students, has a good education, quality of life and has a great culture. Now I am looking for new opportunities and experiences in a different part of Australia, and that is why Darwin is the city where I want to continue my story.
I am planning to pursue Diploma and Advanced Diploma of Project Management. As an accounting professional, there is a growing demand for project management skills which can be acquired by studying the comprehensive course of project management. As far as Australia is concerned, it possesses a world class education system and diverse environment, which is very important for management domain. That's why I decided to pursue the course from an Australian College that is International House Darwin (IH Darwin). The reason for opting IH Darwin is that it is the most internationally diverse college in Australia. I heard a lot of great testimonials from friends about IH Darwin. The college is equipped with the right facilities, and I am confident that they can give me the desired learnings and knowledge that I need to be industry ready.
Darwin is a lovely place to live and it is full of wildlife and natural beauty. I am slowly exploring the places and enjoying the new experiences, it varies from Melbourne, Sydney and Brisbane, and as an international student I would love to experience it.
The Top-End has the lowest unemployment rate with excellent part time opportunities for students and career prospects, which excites me. Top educational institutions, vibrant multi-cultural diverse city, top notch tourists destinations are some of the reasons I chose Darwin.
The scholarship recognises my mettle, leadership skills, community engagement and through the scholarship my stay in Darwin would be fruitful as I would have countless opportunities connecting with indigenous communities. I will also be able to integrate with local Darwinians and the scholarship helps me in financial management of fees and living expenses.