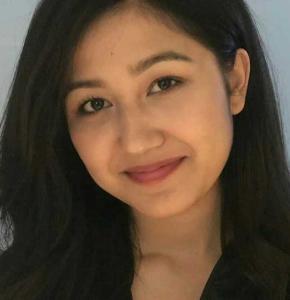 About Tapasya
My name is Tapasya, I am a 20 year old student from Nepal studying at Canterbury Institute of Management (CIM), completing a degree in accounting. My educational aspiration is to acquire a bachelor's degree in accounting that would assist me in pursuing a professional career as an accountant.
I spent my first 16 years of life in Nepal before moving to Australia. I completed my schooling back in Nepal. I have been in Australia for almost 3 years now, pursuing my studies. After detailed research and discussions with lots of people regarding my higher studies, I found that Australia is the best place to pursue this. The education system in Australia is recognised worldwide and maintains a high standard. Pursuing a bachelor's degree from one of the institutes in Australia will not only boost my career, but it will also help me grow intellectually.
Likewise, studying in small city like Darwin has plenty of benefits. Having less people in your class means teachers and tutors can offer a more supportive learning environment and focus on students' individual needs. The city itself is quite compact so it's easy to travel from place to place by public transport, bicycle or on foot. Employment opportunities are also high; finding part-time work while you study and boosting your future career prospects are two positive advantages of studying in Darwin.
On top of that, I chose CIM for my bachelor's degree as it is among the best education provider in Darwin. Also, what attracts me about the institute is its well-structured curriculum that will give an insight into the latest trends and technologies. It will allow me to strengthen my career and focus on business analytics with global thinking. Becoming an accountant for me is simply not a job or career choice for me, but a calling.