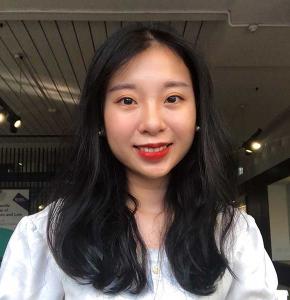 About Yen Nhi Dao Thi
Hi everyone! My name is Yen Nhi Dao Thi from Vung Tau city, Vietnam. Currently, I am pursuing a Master of Business Administration (Professional Practice) at Charles Darwin University. This is my first semester at CDU and I am so thankful and feel honoured to receive Study in Australia's Northern Territory Scholarship. The scholarship is such a great support and encouragement for me to keep pursuing my study journey.
Before moving to Darwin, I completed my three year Bachelor Degree of Accounting and Finance at La Trobe University in Melbourne, Australia.
Besides school time, in order to enrich my social and professional working experiences, I participated in different volunteer positions at university and for Yarra City, Victoria District which are:
Yarra City District manager's assistant for Girl Guide Victoria, Melbourne
host for Cultural Exchange Day of La Trobe University, Melbourne
working for 2018 La Trobe E-Friends Program at La Trobe University which is an international student support service.
After finishing my bachelor degree, I soon acknowledged my willing in doing higher study in Northern Territory. Throughout researching, I know that Darwin is a beautiful sea-view and friendly city. Combining with tropical climate and two distinct seasons - the 'wet' and the 'dry', Darwin sounds very similar to my lovely hometown which is Vung Tau city - a peaceful tourism city in Vietnam. Besides that, Charles Darwin University where I have enrolled into is well-known for their wide experience in training the field of business major. Regularly ranked among the most qualified universities of Australia, it is quite certain that I will have opportunities to receive a better education with both modern equipment and experienced teachers.
Due to these reasons, I believe that living and studying in Darwin will bring me more comfortable 'at-home' feeling and open more opportunities for me in the future.