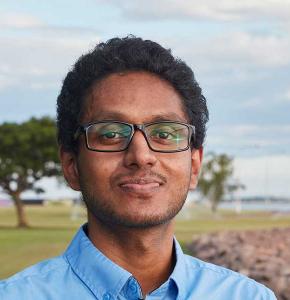 About Vick
Varuna (Vick), originally from Sri Lanka, moved to Darwin in June 2018 to pursue his Master in Civil and Structural Engineering at Charles Darwin University (CDU).
Vick volunteers as an Engineers Australia student ambassador, promoting engineering studies to schools and to CDU for local and international students. Vick also volunteers with Helping People Achieve, working on different projects with young employees with Down syndrome.
Vick was a Study NT 2021 student ambassador.