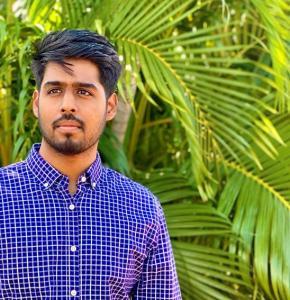 About Nilesh
Nilesh comes from Sri Lanka and is currently studying a Bachelor of Accounting at Charles Darwin University and is also a 2020 StudyNT Student Ambassador.
Nilesh is passionate about working with students and different cultures and has been looking for avenues to provide community support and encourage student engagement. Nilesh has actively been involved in student associations and with Kindness Shake.
"I see myself as an industry leader creating manifold opportunities for the Territorians and supporting the local community."
Nilesh was a finalist for the StudyNT 2020 International Student of the Year Award category at the Chief Minister's NT Export and Industry Awards.