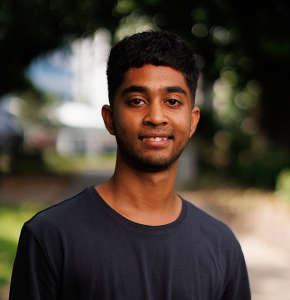 About Yudish
Hello! My name is Yudish. I was born in a small country called Mauritius which is situated in the Indian Ocean and I am studying at a Certificate III in Instrumentation and Control with AUSINET in Darwin, Northern Territory.
I chose to study in the Territory as it is home to many beautiful places such as Uluru, Kings Canyon and the beautiful MacDonnell Ranges, Litchfield and Kakadu. I found the culture and heritage of the Territory to be fascinating and it is commensurate to the belief of Aboriginal and Torres Strait Island people. I feel it is a privilege to live in a place with such rich history.
From what I have learned so far, Darwin offers many opportunities for its community in terms of sporting activities such as cricket, netball, footy, etc. This ensures a good life for international students with great community support. In fact, I recently joined the Darwin Olympic Soccer club as a registered player. I am proud to have met players who come from diverse cultural backgrounds and I am looking forward to the future in this part of the world.