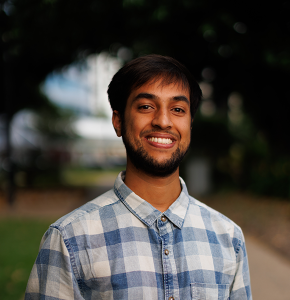 About Sushan
I lived in a busy city of a landlocked nation of Nepal all my life and had never seen an ocean or a sea, except in movies and pictures. The desire to travel to a place where I can be close to nature (especially the sea or ocean) while also not being remote from the basic facilities of city-life was always present in my mind. In my research about my next study destination, the Northern Territory naturally stood out as the first choice because it has all that I desired for:
close to the sea
naturally beautiful places to explore, and
the essential facilities of city-life.
When the Australian border restriction was imposed I made the decision to start my studies online. As soon as the restriction lifted in December 2021 I got on the plane and travelled to Darwin. It has just been four months since I arrived, but I have already fallen in love with this place. The laid-back lifestyle, helpful community, beautiful beaches, and ample opportunities for work and internships are just some of the many things that I love about this place.
In this short time I have made connections with people from diverse nationalities, cultures and religions; more than I could have ever imagined. I am involved with a large group of students as I was elected as the 2022 Online Officer in Charles Darwin University Student Council. I also organise virtual events for students as an elected President of the CDU Virtual Students Club. In addition, I have joined several international student communities and participated in many local community events. I truly feel that, for a willing person, the Territory has countless opportunities for personal growth both in terms of academics and future career options.