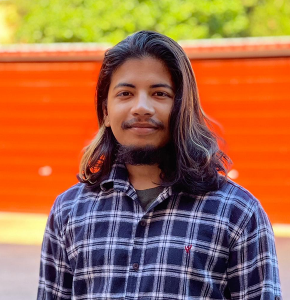 About Shubham
I am Shubham and I come from the country of mountains and temples, Nepal.
From my early teens I was always fascinated by the land down under, Australia. I had heard so much about its beautiful beaches, the outback landscapes, wildlife and culture that made me want to spend at least a part of my life in Australia. I decided that part would be student life as the educational institutions are top notch. So, I decided what I wanted to study, packed my bags and hopped on a flight.
Once I landed in Sydney, I was mesmerised with the vastness and the speedy way of life but after sometime, there was still something missing and my heart was not content. I wanted more of the Aussie experience and only after I started travelling, I knew that I would love NT. So, I picked a course of Commercial Cookery in Bayside International College and came to Darwin.
Darwin's sunny days and beautiful beaches with a laidback lifestyle has captured my heart. Apart from studying and working, there's so much to do here. For art lovers like me, there's Museum and Art Gallery of the Northern Territory. The mixture of different cultures along with local aboriginal culture is found nowhere else. Sunset walks at Mindil Beach still tops the list of my favourite activities here however, there are many opportunities for travel across the Territory such as Uluru and the many national parks.
Northern Territory also presents a very welcoming attitude towards its international students and unlike some big cities, it actually pushes its students to be exposed to different cultures and opportunities. I am very happy with my life here in Darwin and I wouldn't trade it for anything.