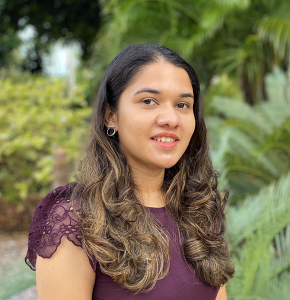 About Mashiat
Hi, my name is Mashiat and I am from Chittagong, Bangladesh. I moved to Darwin in 2019 to fulfil my childhood dream of studying abroad. I am currently in the final year of my bachelor degree at Charles Darwin University.
When I first arrived in Darwin I was excited, as well as nervous, of living in a completely new environment away from home. I shouldn't have been though, as my nerves were immediately eased as I was welcomed with a friendly smile by the staff at my accommodation.
To help me settle into life in Darwin and meet new people I decided to volunteer. I actually started volunteering in a high school to provide me with a sense of purpose and to give back to the community. I am now volunteering with Victims of Crime NT as a Victim Assistance Worker and have previously volunteered with the Australian Red Cross. Both experiences have been incredibly valuable to me and I strongly encourage all international students to consider volunteering in the community.
It has been fascinating to learn about different cultures, traditions and, lifestyles of people from other countries that intrigued me ever since I arrived in Darwin. The peacefulness and spaciousness of the Territory makes outdoor activities feel even more serene, whether it's playing volleyball, or cycling to the Nightcliff foreshore. Every activity has made me feel blessed and proud of my decision to move to the Territory.