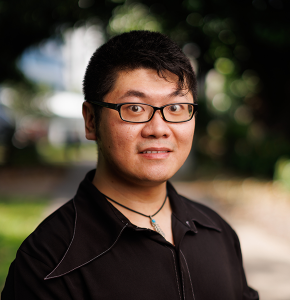 About Hua
My hometown is Sichuan, China, which is also the hometown of pandas. I got into a top university in Beijing and during the four years studying in Beijing, I met many talented and hard-working people. At that time, I also had the opportunity to represent China to perform in different countries, which allowed me to see more of the world. The experiences I had during this time let me explore study overseas to see what life is like in a completely different way from China.
I first arrived in Australia in 2014 and I lived in Melbourne. There, I once again experienced the different life brought by an international metropolis. I am amazed by the unique cultures and cuisines brought by people from all over the world. After graduating with my Masters in Melbourne I gradually discovered that the pathway of working in economics and accounting fields was not the career I wanted to devote my life to. With some thought, I felt that I wanted to be a teacher. So, I made the decision to return to study and also hoped to try a different lifestyle.
After doing some research, I found that Darwin is in fact, just what I was looking for. It is where Australia's urban meets the outback. In addition, Darwin's friendly, community atmosphere, high employment rate, famous tourist destinations and fast developing economy are also the reasons that attracted me to come here.
I moved to Darwin in 2020 and commenced my studies. After living in Darwin for a while, I found it is a city of opportunity, and it offers me the chance to continue pursuing what I love - magic and singing. In 2021, I established the CDU Magic Club. I did quite a lot of performances, produced a stand-up comedy show, and was invited to attend many fantastic events where I met groups from all over the world with different cultural backgrounds. Since 2021, outside of my studies, I have been a staff member of Charles Darwin University and worked in different schools to increase my teaching experience. This also allowed me to meet many friendly NT residents and lovely students! Darwin really has enriched my life in every way!
In 2022, as the borders are open in Australia, I believe that more people will come to the Northern Territory. I am looking forward to meeting you and sharing the amazing moments here with you!