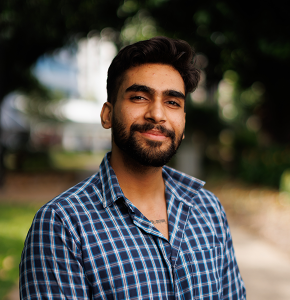 About Akansh
I moved to Australia for higher education in 2019 after I completed high school in India. I arrived in Melbourne and spent few months there until I learnt about Darwin from a family member who had graduated from Charles Darwin University. He had told me everything about the student life in Darwin and I instantly decided to move here.
When I arrived in Darwin it reminded of my hometown in India because of the weather similarities. As soon as I saw my first sunset in Darwin, I knew this would be my home for a long time.
Darwin is a perfect balance between city life and the outback life. Every weekend is great for a road trip with your friends to the nearest national parks and surrounding areas.
It is a great way to relax and connect with nature after the week of work and study. I also enjoy the fact that Darwin has many restaurants and food places of all different cuisines. Personally, there are many Indian restaurants that I love going to when I miss my home.
The diversity of people here means there is also a great appreciation of different cultures, cuisines, and languages. This diversity, in my opinion, makes Darwin one of the best places in Australia and world for international students.