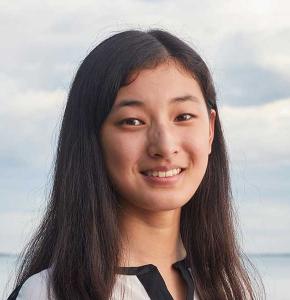 About Kelly
Hello! My name is Kelly and I'm from Liaoning, China. I came to Darwin with my family in early 2021 via Canberra, where I'd been at high school for four years. Now, I'm studying at Darwin High School, in year 11, and doing the best I can to adapt to this new environment.
When I first started as an international student, I remember encountering many obstacles I wouldn't have faced if I'd stayed in China. I found it difficult to make friends with my limited language ability. I thought the food was odd, as it didn't seem natural to me to have meat pies and pasta for lunch at school instead of rice and side dishes. And I remember feeling isolated even with the warm hospitality of those around me.
Yet things shifted for me as time went on, and I started to notice the benefits that grew to outweigh the difficulties. I realised I was privileged to experience a whole new style of education, rewarded with the gift of being able to proudly speak two languages, and most importantly, see the world in a completely new perspective.
Darwin is a place where I feel a strong sense of belonging despite having only lived here for a few months. I believe that Darwin's exquisite natural beauty, inclusive multicultural community, and incredible hospitality will draw in anyone to quickly fall in love with this place, like I did. Studying in another country has opened my eyes to endless opportunities, and I can't wait to see you studying here too!