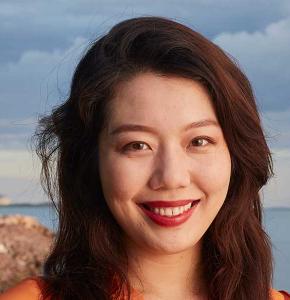 About Sunny
My name is Sunny and as a future teacher, I believe education can transform lives. When it comes to studying, living and working as an international student, Darwin is the place to be.
Originally from China, I moved from Melbourne to Darwin in July 2019 to study Master of Teaching at Charles Darwin University. Since moving to the Territory I have fallen in love with the breathtaking natural sceneries, the Indigenous Australian culture and, most importantly, the tight-knit local community and the people.
Darwin offers an appealing lifestyle with a unique culture. One of my favourite things to do in Darwin is strolling down the Mindil Beach Sunset Market with a bowl of laksa in my hands while taking in the world famous sunset. Bonding with people from a variety of cultural backgrounds reminds me that Darwin is not just the Australian outback, but also a multicultural and international community that is open and welcoming to all newcomers.
I look forward to welcoming new students and providing support to them in all aspects of their life in the Territory, a place of boundless possibilities.