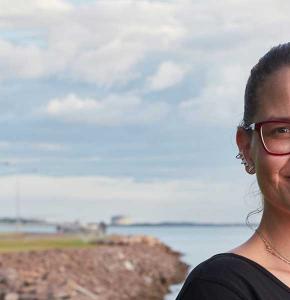 About Katarina
Hi there, my name is Katarina and I am from Slovakia. I decided to come to Australia as I always wanted to see more than what my country offered me. It was a great opportunity for me to see the world, meet people from everywhere and understand different cultures and also to improve my English.
Before I came to Darwin, in January this year (2020), I spent three years in Sydney. I found a job in aged care and I studied individual support as well. I always wanted to work with people. I studied social work in Slovakia, and I wanted to work in this industry in Australia as well. However, I felt so blessed when I found my dream job back in Sydney.
I loved my life in Sydney but after some time I realised, Sydney is huge, I felt lost and needed a place where I can relax and enjoy my Australian life without the pressure of a big city. Someone has told me, Darwin is one of Australia's most liveable cities, beautiful weather, multiculturalism and friendly people. And I was not disappointed. I found Darwin is one of the most beautiful places that I have ever been to, I love the lifestyle, my course has met all my expectations, people are helpful, friendly and convergent. You can see it especially now when the whole world is suffering and we live in a difficult time.
To me, Darwin is a place where my soul is healing. I feel so glad to be here because life is very short and the world is so big to miss the opportunity to see it.