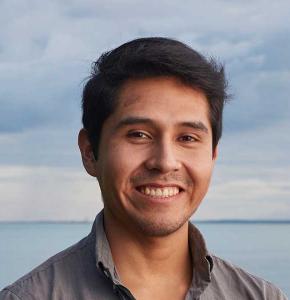 About Frank
Saludos! I am Frank, from Arequipa, Peru. I am currently studying at IH Darwin a Diploma of Business. After having travelled the majority of Australia, I arrived in Darwin and it felt like home because the weather is so similar to my hometown and people are very friendly as well.
Darwin is the capital of the Northern Territory, and it is a very multicultural city with lots of international students. So far I have friends from India, Peru, Colombia, Australia, Portugal, Mauritius, Indonesia, Spain, Mexico, the Philippines and more countries. People in Darwin are super nice and friendly, it is very easy to feel welcomed in any social group or activity.
I have had great support from the International House since arriving to Darwin, and all staff and teachers are super nice and helpful. There are many places to explore in the Northern Territory like Litchfield National Park, Mindil Beach Sunset Markets, Alice Springs, Kakadu National Park, and I'm hoping to see all of them soon.
Studying and living in Darwin is quite different and unique because it is quiet and a relaxing place to study. The traffic is minimal, no noise and no crowds. The libraries are quite nice with the necessary educational material to study comfortably. I can walk every day to school and most places are 15 to 20 minutes apart by bus, which is also quite affordable.
I look forward to having new experiences here in Darwin and to make long-lasting friendships and connections in my amazing time here.