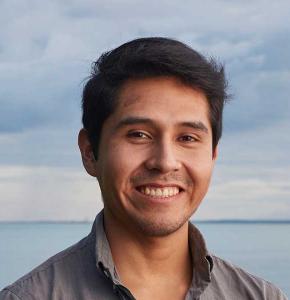 About Frank
Hola! I am Frank, from Arequipa, Peru. I am currently studying at IH Darwin an Advanced Diploma of Leadership and Management.
After living in Darwin for one year, I can say honestly is a great place to live - the weather is great, people are super friendly and it is very easy to settle into.
I chose to study in NT because of the top quality education at an affordable price, as well as the cost of living in comparison with other parts of Australia. Darwin is a unique, tropical city famous for its beautiful sunsets, spectacular natural scenery, cosmopolitan markets, vibrant multiculturalism, Aboriginal culture, and fascinating history and engagement with Asia. Everyone here is super friendly and welcoming so it is very easy to settle into. The overall atmosphere is rather relaxed and less crowded.
I have had great support from the Business College at IH during this past year, and all staff and professors are super nice and helpful, besides bringing a wealth of knowledge to the classroom. Studying and living in Darwin is quite a different and unique experience, because it is a quiet and relaxing place to study. The traffic is minimal, there is not much noise and no crowds. The libraries are quite nice with the necessary educational material to study comfortably. I can walk everyday to school and most places are 30 to 45 minutes apart by bus, which is also super affordable.
I look forward to have new experiences here in Darwin and to make long lasting friendships and connections in my amazing time here.