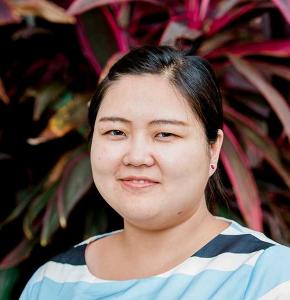 About Alima
Hi, I am Alima, from Hohhot, the capital of the Inner Mongolia region of China.
Since February 2017 I have been studying a Master of Accounting at Charles Darwin University (CDU). Throughout my studies I am really excited to spend time in Darwin, which is a beautiful and lovely costal city. The excellent learning environment and practical opportunities provided by CDU are what attracted me to the Northern Territory.
I previously worked as a marketing executive in an ecommerce company in China. In order to improve the chance of promotion in my current job I decided to engage in advanced study in accounting, a practical subject that can improve my skills when working in a senior management position.
I decided to study in Australia because it is a highly stabilized and prosperous country which is also well known for the academic excellence of its top universities. I also liked the diverseness of cultures in Australia. I will study two years at CDU and I am so glad to have received a Study in Australia's Northern Territory Scholarship.