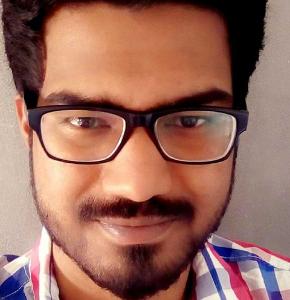 About Ajay
My name is Ajay and I am from India. I completed my Bachelors of Computer Science Engineering from St Martins Engineering College, Hyderabad. After graduation I applied to study Master of Information Technology (Software Engineering) at Charles Darwin University (CDU). I chose CDU to pursue my masters because the course offered is one of the best in Australia. The course is a perfect mixture of core and business subjects. I feel privileged to have received the scholarship. Study in Australia's Northern Territory Scholarship motivates me to excel in my academics and provides me with opportunities to extend my horizons.
Currently I am in the first semester of my course and I am having the best time of my life. The teaching is excellent and the support from the staff is immense. I am staying at International House Darwin (IHD) and I love this place. My classes are not very far from my room. I had a chance to meet wonderful people from different parts of the world. If I get time I am actively participating in games like table tennis and volleyball. I am also a member of the sports committee in IHD. The Casuarina beach is a short walk from IHD. I go to the beach with my friends in the evenings. The sunset is really beautiful. Also had a chance to visit the places like Litchfield Park and jumping crocodile cruise. The trip was fun filled and adventurous.
I believe that my time in Darwin will be a rewarding experience and looking forward to be a part of rapid progress and give back to the community.