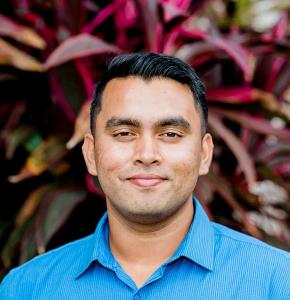 About Abhishek
Darwin city seemed small but it is home to people with kind, warm hearts. I have always felt welcomed in this city.
Charles Darwin University came up as a suggestion through a trusted friend from my good old school days. I had a set of things I needed from a university as well as from a city and Darwin had it all. A city with amazing sunsets and remarkable opportunities is what I saw at first. I received the warmest of smiles when I finally made my way to the Northern Territory to study a Masters of Engineering at Charles Darwin University. It was extremely welcoming.
The festivities during the dry season and the glorious sunset had me captured all the more. The Mindil Beach Sunset markets are just breathtaking; it is delightful to bask in the glory of the sunset. The university campus is majestic and the professors are lovely. They are encouraging and helpful and as a student I could not ask for more. Darwin helps me with plenty of opportunities for part-time jobs which provide me with financial aid and peace with a sense of being independent. This city has provided me with tranquillity in all the areas of my life and I could not have been happier than I am.