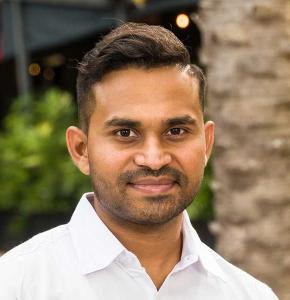 About Abhishek
Hello, my name is Abhishek and I am from India. Before coming to Australia, I researched regional areas in Australia and found that Darwin was perfect. After spending one year in Darwin I can say that it was one of my best decisions. I am studying a Master of Data Science at Charles Darwin University which is a very good place to study. I found that Darwin has so many opportunities as far as my career is concerned. One of the best things I like about Darwin is that it is a very quiet city and easy to get around, and as a student I can say it saves plenty of time in the travelling so that an individual can spend more time on studying and part-time work.
Darwin has great cultural diversity. Additionally, many events organised during the year are very entertaining and enjoyable. 'Natural beauty is the best beauty' this line perfectly suits the Northern Territory and especially Darwin which has so many wonderful places like beaches, Crocodylus Park, Litchfield National Park, Kakadu National Park and so on.
All in all, I can say that I have learnt numerous things living in Darwin, and I am extremely grateful for all the Darwin people and I strongly recommended studying in Darwin, as it's the best place for the student life.