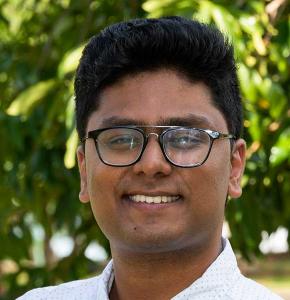 About Sanjo
My name is Sanjo. Originally from India, I strongly believe that it is important to learn to enjoy every moment of one's life and get the most out of it. I have been in Darwin since mid-2018 and everyday has been exciting. There is nothing greater and thrilling than finding new opportunities and pursuing them and I am lucky that I go for it despite of many challenges I face.
Currently, I am pursuing Master of Professional Accounting at Charles Darwin University, an institution which selected me as their student ambassador. Being an international student, here at Australia, I got the privilege to work with the Council of International Students Australia (CISA) under their Equity Office. Having demonstrated my leadership, initiative, determination and passion, I was also selected by CPA Australia as student brand ambassador. This role really helps me to interact and be in connection with the likeminded accounting professionals that I like to engage with.
Darwin is a place where I have found a lot of possibilities and one of the best places in the world to begin your career. It is so multicultural that you are always meeting people from around the world. Adjusting to the climate and environment in Darwin wasn't an issue for me, like many other international students, it is almost the same back in my home country.