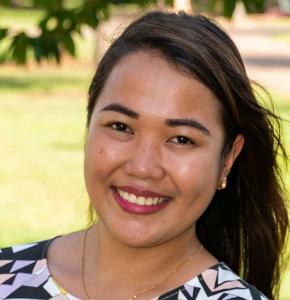 About Quennie
My name is Quennie from the Philippines. I am a registered nurse and a young established hotelier back home, but I am quite an explorer and would like to travel and see more of the world to discover what I really want to do in the long run. After working for some time in the hotel and as I start a new life with my partner, I made a hard decision of leaving what I used to do and take a leap of faith is studying something outside of my comfort zone, culinary.
When I arrived here in Darwin, I felt like I never left home. The weather, the vibe, the scenery and the warmth and hospitality of Territorians have made me feel like I belong. Adjusting to a new place has never been this easy, and it made me feel that I have made the right and best decision to come and study in the Territory.
I might not be here for a long time yet, but I have experienced all the best things, which includes being a part of the StudyNT Student Ambassador Program. I have been able to secure wonderful jobs for myself and my partner, getting the best education I have ever imaged I could get, and most of all, living in one of the best places in the world! As I have experienced it firsthand, I can say that in the Northern Territory, the opportunities are endless and the possibilities are boundless.