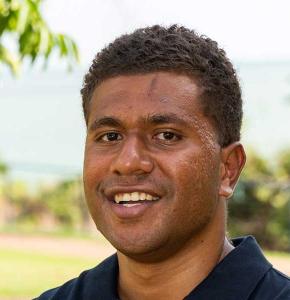 About Michael
Halo Olketa! My name is Michael Taiki and I am from the Republic of Vanuatu. Vanuatu is a beautiful country with diverse culture and I would say the happiest people in the world.
I was privileged to receive an Australia Awards scholarship to pursue postgraduate studies at an Australian university and I decided to study in the Northern Territory (NT).
The NT is a fantastic place if you are interested in environmental studies. There are pristine tropical rainforests, savannas and desert landscapes here that have been maintained for centuries by the traditional practices of Indigenous communities.
One thing I admire about Darwin is how it offers all the luxuries of the city, yet it is surrounded by national parks and nature reserves. This is a great place to balance social activities and studies. I enjoy going out with friends to different festivals that are held throughout the year.
As a StudyNT student ambassador in 2019, one of my personal goals as is to encourage Pacific Island people to pursue further studies here in Australia's Northern Territory.