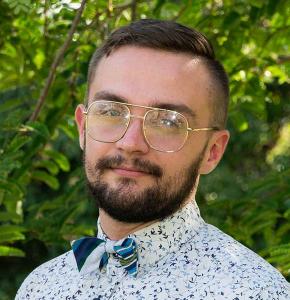 About Manfred
I am Manfred, and I'm from Estonia. I have been in Australia for five years and for half of that I've been an international student based in Darwin.
My first experience with Darwin was in 2014 when I visited it for a week. Later I moved here to work for five months from Western Australia. In 2016 I decided to pursue my education in Australia and because I enjoyed the laidback life Darwin offered, I realised it would be a great place to study. To study in Darwin is rewarding because of the surroundings here very different what I have back in Estonia. After seeing how there is an immense amount of opportunities in the Northern Territory, I figured I must learn new things not only about my chosen subject but also culturally.
Northern Territory has offered me the opportunity to meet and network with other students from all over the world, allowing me the chance to discover diverse cultures in a positive and supported environment. The community over here is very supportive of each other.
Outside the classroom, I work as a supervisor where I can apply my studies in the work environment. I adore Darwin because it reminds me somewhat of my country's capital, Tallinn, but with fewer people. Everything is in eyesight, and there is always something to do around here. There are many markets, after-school programs and great sporting opportunities.
After being here for three years, I now call Darwin my second home.