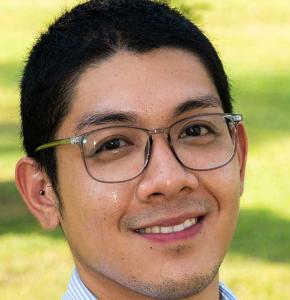 About Lloyd
Mabuhay! I am Lloyd Dominic from Davao City, Philippines. I am currently studying a Bachelor of Humanitarian and Community Studies at Charles Darwin University.
Upon finishing my college degree, I worked as a nurse and became a volunteer to different non-government organisations that focused on humanitarian and environmental issues such as Amnesty International, Green Peace and Peace Builders Community. This is one of the main reasons why I became an advocate of volunteerism, to extend my help to the communities in need. During my stay in my alma mater, Ateneo de Davao University, I became committed to the university's mission to become Men and Women for others as I involved myself in the Jesuit's mission programs where I, along with other volunteers, travelled to different Aboriginal communities and immersed ourselves in their way of living.
I chose to study in the Northern Territory because it is a vibrant, multicultural city. Just like the Philippines, the Northern Territory features a tropical climate with wet and dry season. Moreover, I chose Charles Darwin University for it offers a high-quality education and diverse courses that will help me hone my skills and experiences in humanitarian work and be able to learn about the unique cultures in the Northern Territory. With a campus the size of Charles Darwin University, I feel recognised, valued and important. Since being here, I have fallen more in love with the Northern Territory its culture, climate and the people.