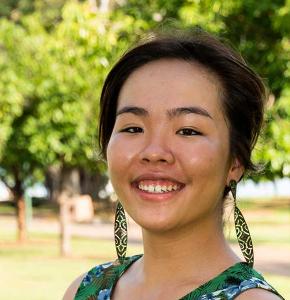 About Linh
Chao, my name is Linh, I'm 18 years old and I'm originally from Vietnam. I've been living in Darwin since July 2016, studying as a full-time high school student.
Along with my high school study, I finished a Certificate II in Retail Service and Certificate I in Food Processing in 2017 and was nominated for the 2018 Northern Territory Training Awards. I was lucky enough to be awarded the runner-up in the International Vocational Student of the Year category. It was such a wonderful experience and a great achievement that I never dreamed of before coming to Darwin.
This is my second year as a StudyNT student ambassador, my journey last year as an ambassador was absolutely out of this world. I learned new skills, met amazing people and was given the opportunity to enjoy my life as an international student in the Northern Territory to the fullest. I'm very fortunate to be selected to be a part of this program again this year and I encourage you all to consider applying to this next year.