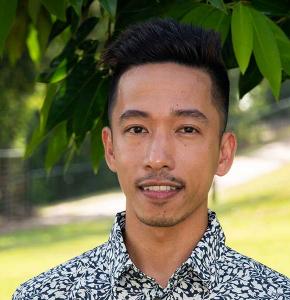 About Jurse
My name is Jurse, an international student from the Philippines and this is my second time as a StudyNT student ambassador.
StudyNT has opened many opportunities and helped me develop my leadership skills. I am the current president of the newly established Charles Darwin University (CDU) Filipino Association which not only caters for CDU students but also to other Filipino local and international students studying in the Northern Territory. The Filipino student association gives support to all Filipino students especially with their studies, which helps the students to break language barriers and helps them flourish in their chosen profession.
I am finishing my Degree in Design/Architecture at Charles Darwin University which is where I became the first international student to represent the Northern Territory in the Student Organisations in Networking Architecture under the Architecture Institute of Australia in 2015 and 2018. I have also been an active Charles Darwin University student ambassador since 2017.
Thanks to StudyNT I was also able to attend the Council of International Students Australia Conference in 2018 at Cairns, Queensland which helped me to meet other international students. The StudyNT program allows me to be the best person that I can be in terms of leadership and representing my country and other international students studying here in the Northern Territory.