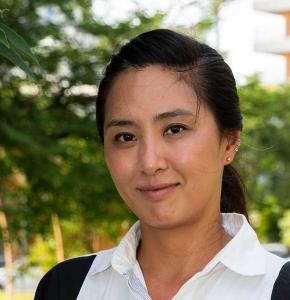 About Jung eun
My name is Jung. It is definitely an honour and pleasure to be given the opportunity to expand my social network and to share my stories in Darwin through the StudyNT Student Ambassador Program. I've lived in Darwin for one year. It is quite a short time but I have been fully occupied with lots of work.
I like living in Darwin. People are absolutely friendly and have warm hearts. I have gotten to know lots of different people, there are no obstacles to meet new friends here. Ages, gender, nationality or cultural background aren't barriers to mingle with people in Darwin.
One reason I enjoy studying in Darwin is weather. It is the best location for focusing on being myself as well as studying in open places surrounded by greenery.
I have a good life in Darwin. Further, becoming a student ambassador makes my life more fulfilling. I'm sure the experience of becoming a student ambassador will be eye opening and I'll learn many things. I'm enjoying every part of living in the Northern Territory.