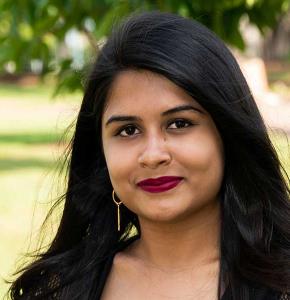 About Farjana
Hi, my name is Farjana. I am from Bangladesh and I am studying Bachelor of Information Technology at Charles Darwin University. My dream of studying abroad came true in July 2017 when I came to Darwin.
Studying abroad can be challenging but it helped me to learn various new things and overcome all my fears. Since my first day in Darwin, I have made new friends and got to learn about different lifestyles and cultures. I feel lucky to live in Darwin because of the beauty it holds and the soothing sunset views. It has been a great journey till now because the people in Darwin are quite welcoming, always keen to help and would put a smile on their face every time they pass by me.
Coming from a third world country, I did not get many opportunities to prove myself, but Darwin has opened so many doors for me which I will be forever grateful for. I was awarded as the winner of best female coder and runners up of developing coder at the Charles Darwin University Information Technology Code Fair 2018, as well giving me the chance to become a StudyNT student ambassador.