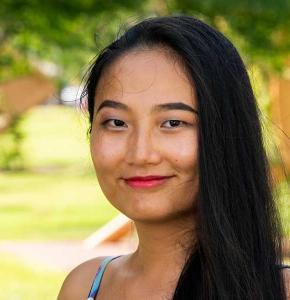 About Coco
My name is Coco. I just started studying Master of Teaching at Charles Darwin University in February 2019. In 2016, I travelled to Australia after my graduation and spent two years exploring the beauty of this grand continent. I spent my second year in the Northern Territory where I have met wonderful people and seen breath-taking natural scenes.
The most memorable experience in the last two years is in Galiwin'ku where I have stayed for half a year. That was my very first time in an Aboriginal community. There lies incredibly an authentic life. It left me many questions and I couldn't stop thinking, about the children there, my lovely friends and the nature.
As a capital city of Northern Territory, Darwin gathers the best university and colleges in NT and provides many opportunities to fulfil your dreams. It's a place with such mysteries, fascinating and mixed cultures, which is very attractive to me. I'm very interested in cultures and languages and that makes Darwin the best place to study and to explore new adventures.