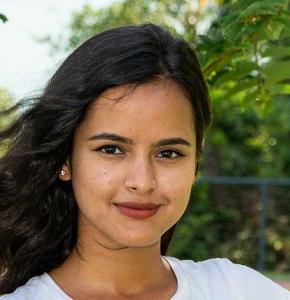 About Apekshya
My name is Apekshya and I have been in Darwin since November 2018. I was born and raised in city of Kathmandu where we experience four different seasons throughout the year and I enjoyed summer the most. Here in Darwin I get to experience summer year wide which is why I love living in Darwin so much.
Darwin is such a beautiful place with welcoming culture and natural beauties. I love studying and living in Darwin because it is so quiet and calm place to study. There is no traffic, noise and crowd. There are also few libraries with all the necessary education material for students like me to study quietly and peacefully. I can reach to anyplace in about 45 minutes on public transportation and I don't have to rush to go anywhere. Students living in big cities of Australia waste hours of their day in traffic which we don't have to face here which is the best part of studying in Darwin.
I am currently studying Diploma of Early Child Education and Care in Australian Careers College. I have been doing my placement with one of the best child care service providers in Australia. I have recently been appointed as one of the StudyNT student ambassadors where I wish to meet new people, learn more amazing things about Darwin and extend my knowledge about the world. I also have been actively participating in various local and community events held in Darwin with the goal of learning new things.