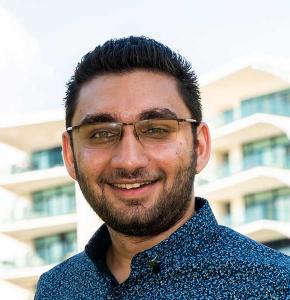 About Ali
Home for me is the small, multi-cultural city of Dar es Salaam, Tanzania. Despite scarce resources, I possessed, from very early on, a strong curiosity and eagerness to understand the people and the world around me.
My personality and commitment to Charles Darwin University helped me get selected as a Peer Assisted Study Session (PASS) leader along with being a tutor for the Indigenous Tutorial Assistance Support (ITAS) assisting several first-year university students along.
Over the last 18 months, I was elected to represent the Undergraduate Student Cohort at the Academic Board of Charles Darwin University and selected as the student representative in the Appeals Committee. Now I have also been appointed as the executive assistant to the National Secretary of the Council of International Students Australia (CISA) along with being the elected secretary for the Charles Darwin University Students' Association (CDUSA) and representing our students as the student ambassador.
My personal and professional experiences have equipped me with the commitment necessary to succeed. I believe that the Northern Territory - my new home, will equip me with the additional tools and resources necessary to pursue my professional goals.