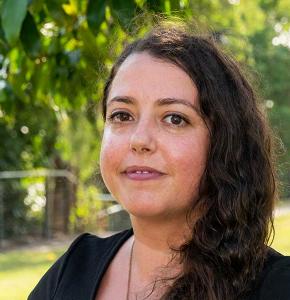 About Adele
Hi, I am Adele and I am an international student from Italy. I arrived in Australia five years ago and my plan was to stay for only six months. Obviously, that never happened! Once arrived in Darwin I literally fell in love with this city. Apart from my grandmother's home-made pasta, I found here all the things needed to live an awesome life: the nature, the climate, the ocean, the endless job opportunities and the multiculturalism convinced me that this is the place to be.
"Laws may not change the heart, but they can restrain the heartless" (M. Luther King Jr). I have been passionate about law all my life and growing up I have developed a strong sense of justice and fairness. Travelling around the world increased my interest in international legal issues and human rights law. My dream is to help people that are less fortunate and actively make a difference. With that in mind, I enrolled in a law degree at Charles Darwin University (CDU).
Studying hard is not enough. To feel accomplished I felt I needed more and this is why I have decided to get more involved in the university life: as a CDU student ambassador, Treasurer of the Law Student Society, a CDU Student Association volunteer and now I am thrilled to be a StudyNT student ambassador. I cannot wait to see the beautiful things still coming my way. Thank you Australia and CIAO!