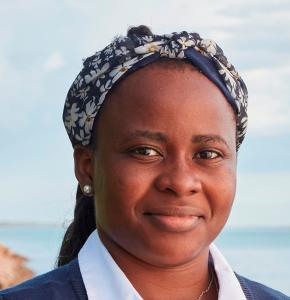 About Sara
I am a migrant of African background. For the past three years, I have been in the Territory. My first visit to the Territory when I was younger was very enjoyable.
I have always lived in chaotic cities all my life and I had never been to a place where everyone is so friendly and caring of the community. I loved every minute of the trip and wished it could have been longer – it was the moment at which I fell in love with the Territory and decided I wanted to return as soon as I could. A few years later, the Territory became a sign of new beginnings and hope for me. Since then, I have been able to start my studies and create a home, which I am grateful for. I made a lot of friends and began playing soccer with a local soccer club.
It has been an amazing experience to live in the Territory. I have spent the last three years in Palmerston and Darwin working with young people, assisting them in various ways and I am now a youth leader and a contributing member of the community. This would not be possible without the support of Charles Darwin University and the Northern Territory Government. That why I have made a personal commitment to support others and give back to the Territory.