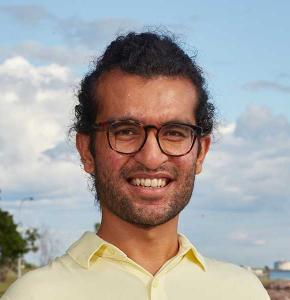 About Sheikh
I was looking for a place that provide me with small city life and an abundance of opportunities in my related field. A piece of land that has it all. Festivals, local markets, Latin dance community, cycling groups and hiking are my go-to in Darwin, Northern Territory. National communities that are equally welcoming and a sense of belonging lights up your stay here. I can enjoy outdoor workouts, sunset walking and indoor beach volleyball while I study full time. The initial idea was to start a chapter in life that is not stressful, that's more engaging with people. Darwin serves best in those areas.
Charles Darwin University (CDU) played a major role in introducing me to the city. Their extracurricular programs helped me to interact with other locals and communities. My journey with volunteering, Latin dancing, cycling, outdoor workouts all started from CDU. The university's commitment to keep students engaged helps them to be motivated and active not only in their area of interest but facilitates in several other exciting fields. Thus, being a CDU student, I want to share my experience with you all.
If you're looking for a laid back and relaxing environment, where people are friendly and greet you with warmth then the Northern Territory is the place to be!