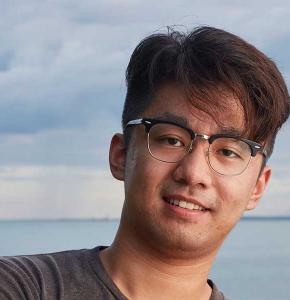 About Ruizhe
G'day, Ni Hao! My name is Ruizhe but you can call me Ruiz for short. I grew up in the city of Nanjing, the capital of China's eastern Jiangsu province and now I am studying my final year of Masters of Early Childhood and Primary Teaching at Charles Darwin University in Darwin.
I first decided to be a pre-school / primary teacher when I realised the importance of early years education. When kids are inspired, they see the amazing things they can become in the future such as innovators, problem-solvers, and world-changers. I believe there is nothing more rewarding than helping kids to be happy, learn, and thrive. I am now a proud pre-service teacher. When the kids come to me asking to be inspired, sharing their frustrations and hopes with me, or giving me hugs to thank me for caring about them, I know I made the right choice to become the teacher and I am motivated to keep doing the best I can to inspire every one of them, every day.
Now I am proudly living in the land of Larrakia Nation and I have to say, settling in here has been a life-changing experience for me. I am so grateful that I have received so much support from the local community and now what I am trying to do is to give back as much as I can to this place I call home. I volunteer with various not-for-profit organisations. I am involved in the Charles Darwin University Student Council (CDUSC) and I am representing young Territorians as a youth representative on the 2021 Northern Territory Government Youth Round Table. All of which help me move towards my goal - to facilitate an inclusive environment and improve community cohesion and wellbeing for all Territorians.
I love the study culture here, especially the high-quality academic resources along with social and cultural opportunities. As a future teacher, I appreciate everything this place has offered me. I couldn't think of anything better than teaching my own class in this amazing place.
As a Study NT student ambassador, I warmly welcome you to begin your new chapters in this land. I believe that together, we can make the Northern Territory a friendlier place for everyone. Alone we can do so little; together we can do so much!